Mobile app
Naturally, everyone demand it
In a world where there is an app for everything, not having a business app for your company does not look good. In fact, it makes you look bad.
No matter what your business is, attract and retain the best by offering the best services to your employees with a modern and fully functional mobile app.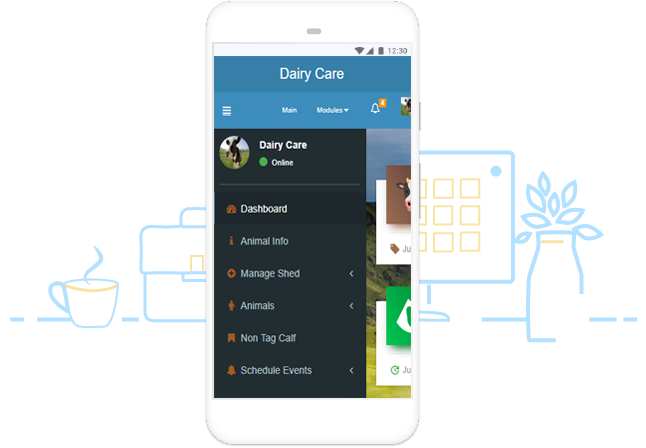 Mobile app for owners,doctors, managers,accountants and many more roles
Apply/ review daily tasks, access animal-related information and events perform on them, view schedules and use the activity report to view logs - all from the ubiquitous smart mobile device. They can also easily manage data while on leave.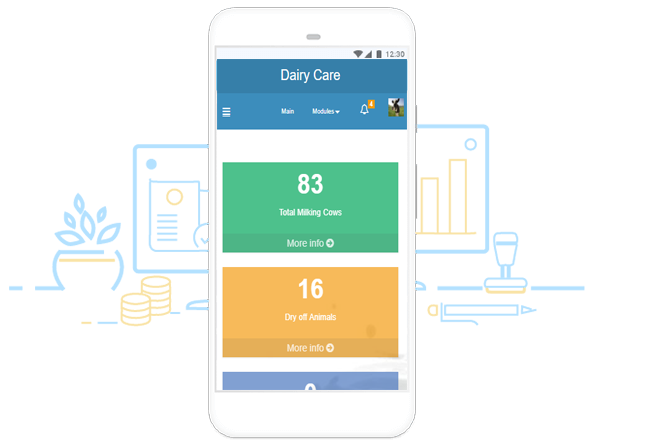 Production-related information
View, upload and update information individual animal milk data to all animals milk data, chiller, milk consumption, etc. Also, view Day-Wise, Group-Wise and shed milk reports and graphs. All from smart phone devices.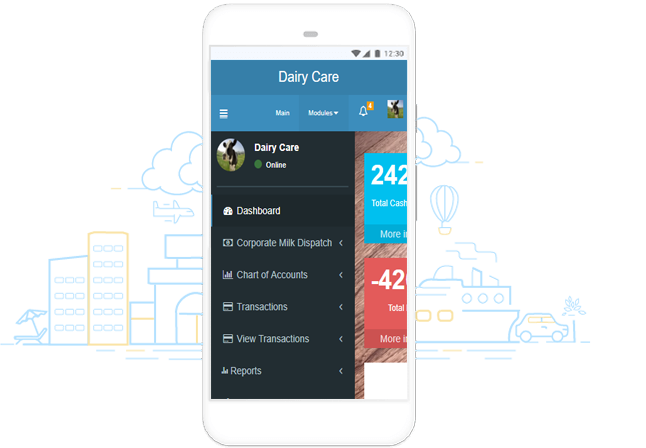 Account System
Owner and accountant , with a single tap on their mobile, can view account charts balances (across all accounts types) and transactions details from the app itself. You can also view your liabilities and assets.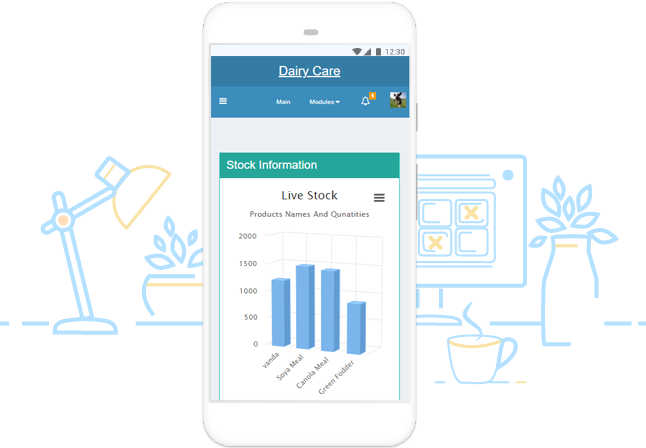 Stock Management
Our Stock Management System enables you to easily have a quick look on your stock with a one tap on the mobile. It's been never too easy to monitor all your inventory but now, with DairyCare's mobile app, you have a strong grip on your inventory.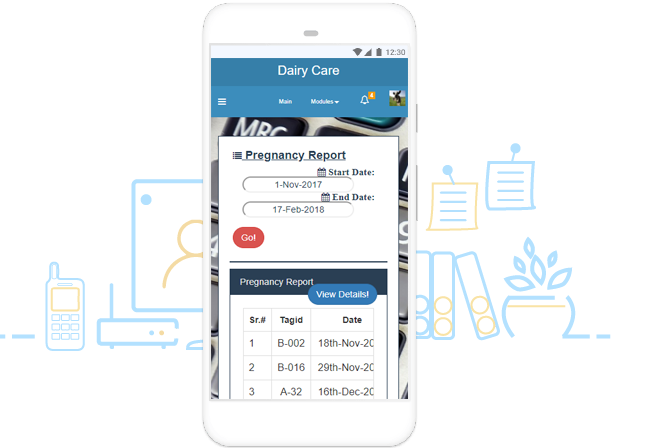 Reproduction-related information
View, upload and update information insemination to pregnancy test, dryoff, calving, etc. Also, view insemination, AI Technician Performance and abortion and calving reports. All from smart phone devices.